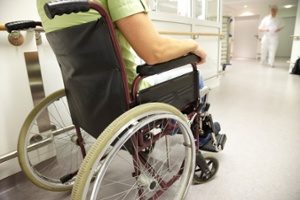 Employers I've talked to all have the same goal: to help employees build a sound retirement plan to achieve financial success and security. The main components to protect an employee's financial future are managing a nest egg, growing investments, and safeguarding against uncertainty.
The Missing Component
As an employer, you may be missing a key component in safeguarding against uncertainty – the need for long-term care. Seventy-five percent of people over the age of 65 will need some form of long-term care in their lifetime1, however, far fewer are financially prepared to handle that need. With nursing home costs averaging $84,000 per year2, it's not surprising that many Americans are having to spend down their retirement savings to pay for care. Long-term care is custodial care received in an assisted living facility, nursing home, or your own home should you need assistance with activities of daily living or suffer from a severe cognitive impairment.
Long Term Care Insurance
Savvy employers are helping fill the uncertainty gap by introducing long-term care insurance to employees. Employers can offer long-term care insurance plans with reduced underwriting and group pricing that employees wouldn't be able to get as an individual. Better pricing and easier approval make the product accessible to employees that couldn't normally qualify for coverage.
Long-term care education is key to helping employees protect their retirement savings. Without your help, employees can fall victim to widely held misconceptions. They may think:
Other benefits will cover them
The government will pay for their care
This is only for old people
The truth is that long-term care insurance is the only benefit that covers this type of custodial care, and government options (Medicaid) are only available to people with low income and limited resources.
Shield and Supplement the 401(k)
Do you already contribute to your employees' 401(k) plan? If so, you can spend the same amount of employer dollars, but provide richer benefits by pairing a 401(k) with long-term care insurance. By taking a small amount of contributions from the 401(k) plan and directing those toward your long-term care insurance premium, the resulting benefit can provide more than $200,000 of long-term care coverage and only slightly adjust the total 401(k) plan value.
Unlike other benefits, where providers may change from year to year, the majority of long-term care insurance purchasers will hold on to their original plan for life, and 99 percent of employees who have the coverage keep it when they move to their next employer, or into retirement. You can think of it as a "legacy benefit" that employees maintain for life to protect their retirement savings.
By Megan Fromm
Originally published by www.ubabenefits.com