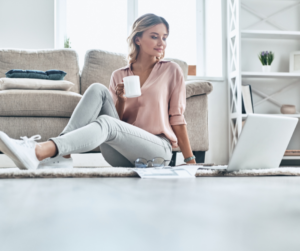 The COVID-19 pandemic affected the work environment in many ways. One area that has grown significantly is the number of employees leaving the full-time workforce in exchange for contract, freelance, or gig work.
The U.S. added two million gig workers in 2020 to a global pool of over 1 billion contingent workers. Unfortunately, many companies (69% per a recent Mavenlink study) are not prepared to support a contract workforce.
Human Resource practitioners can evaluate their approach to these three areas to assess their ability to integrate the new wave of gig workers.
A healthy talent portfolio.
Talent models of days past were dedicated to full-time hires. Contract workers were a blip on the radar and often not included in workforce planning. Today's modern employment model consists of both full-time staff and gig workers. While contract workers were traditionally used for technical or creative support, the use case has grown substantially and now includes areas such as insurance, education, and health care. Contract workers are often hired for their subject knowledge or unique skills that don't exist in-house. Employers may seek to add more gig workers to diversify their talent portfolio in today's volatile employment market.
Management skills needed to lead a mixed workforce.
Since contractors are not employees, they generally follow different protocols. For example, they are not required to attend team meetings or even work at certain hours. Managers of a mixed workforce may need a refresher on the differing expectations for contingent workers. This difference does not alter how members of these groups are treated. Contract workers should be given access to the information needed to do their job and treated with respect and dignity. While you may not be conducting performance reviews for gig workers, managers can still offer them feedback on their work.
Flexible processes and tools.
The "old school" mentality assumed all employees were full-time hires; as a result, programs, processes, and technology were focused on this type of employee. Using the same techniques to onboard, hire, and connect with contingent hires may not be effective. Contract employees are often hired for "on-demand" work that is needed in short order. Using a traditional recruitment or onboarding process may put you behind. Instead, start integrating tools that help you manage a talent marketplace of fully screened contract workers and full-time hires. This may require an investment in new technology and contract vendors. Don't forget to invest in communication with your vetted contractors to keep them engaged when not on assignment.
One of the biggest takeaways from the pandemic is that gig workers are here to stay. Human Resources can provide change management guidance throughout the organization as this type of employment grows.
© UBA. All rights reserved.