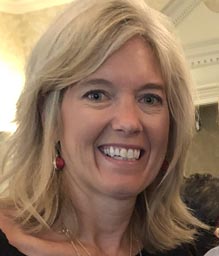 Cheryl Kiley, Benefit Advisor of The Megro Benefits Company specializes in consulting employers on group health, life and disability plans. Additionally, Cheryl assists employers in choosing benefit funding methods, plan design, cost containment, wellness initiatives.
Cheryl began her career in 1990 as an account representative for US Healthcare then moved to PCS, Inc. as an Account Manager working with Carriers, TPA's and large self-insured employers administering and managing their prescription benefits. Cheryl returned to Aetna US Healthcare to manage new business sales, and was promoted to district manager for the Southern New Jersey and Delaware region. She joined The Megro Benefits Company in January 2001.
Cheryl is a member of the United Benefit Advisors, National Association for Health Underwriters, Greater Philadelphia Association of Health Underwriters, Wellness Council of America (WELCOA) and The Chester County Human Resource Society. She received her B.S. in Marketing from West Chester University and is a Registered Health Underwriter and self-proclaimed wellness "guru".
Cheryl currently resides in Downingtown, Pennsylvania with her husband Jim, and their three children.