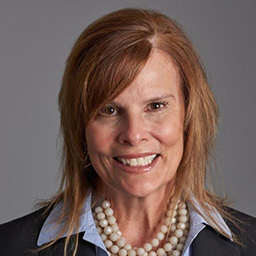 With more than 20 years of experience across the entire landscape of employee benefits, RB is one of the most recognized and respected benefits experts in the region. As founder and co-CEO of Fairmount Benefits, she helps clients navigate the new complexities of the modern workplace, achieve new levels of control, collaboration and confidence. A seasoned industry leader, RB takes an active role in overseeing all the day-to-day consulting and brokerage services, developing new strategic services, and leading new business development.
Previously, RB served as Senior Benefits Advisor with Megro Benefits which she joined in 1999, where she specialized in advising the firm's regional and national clients across a variety of industries. She founded Fairmount Benefits in 2020, acquiring Megro as part of a larger strategy to enhance and expand benefits services for larger corporate and non-profit clients. She previously served as a senior benefits advisor with Radnor Benefits Group where she specialized in designing and developing innovative self-funding structures and cost-control alternatives.
She began her career on the corporate side of benefits, serving as Vice President of Sales and Marketing for 11 years with Aetna US Healthcare.
A sought-after speaker and expert, RB regularly publishes insights and articles on controlling health care costs and the use of effective strategies in benefits management. She has been a panelist and speaker on healthcare issues at regional and national conferences as well as corporate and leadership venues.
Ronnie Beth is a graduate of Pennsylvania State University, an avid golfer, and enjoys a good game of paddle tennis. Born in Philadelphia, she currently lives with her family in Radnor, Pennsylvania.